Fire Claim Assistance | Lioness Claims Public Insurance Adjuster Services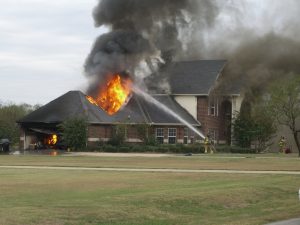 Recovering from a serious fire at your home or business can be devastating.  If you're a homeowner, you're forced to rebuild your entire life – and often, you will have lost dozens of important and irreplaceable items.  If you're a business owner, often times you must discontinue business operations entirely, until you get paid by insurance.
That's why if you experience a fire at our home or business, the last thing you want to deal with is a troublesome or unresponsive insurance company.
An insurance adjuster usually works directly for the insurance company.  This means they are not on your side.  Insurance adjusters are always looking to minimize your payout, ensuring maximum profits for the insurance company.
What We Do As Public Adjusters?
Public insurance adjusters do not work for insurance companies – they work directly for you!
Whether you need a commercial insurance adjuster in Las vegas, or need residential policyholder services, choosing a public adjuster is a good decision. Public adjusters know exactly how to deal with troublesome insurance companies, and avoid common mistakes in claim processing and documentation.
This is especially critical for fire claims. Insurance companies are going to try to prove that you were somehow at fault – whether it is neglect of electrical systems, arson, or some other reason. And if they can't prove fault, they will still minimize the amount they pay you.
Hiring a public adjuster will help you fight back, and ensure that the claims process goes smoothly. So whether you need help rebuilding after a serious house or apartment fire, or you need a public adjuster for businesses in Las vegas, Lioness Claims is an ideal choice.