Water Claims Assistance | Lioness Claims Public Insurance Adjuster Services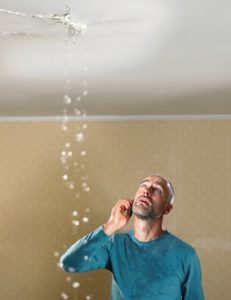 Water damage can come from storms and floods or from a frozen and burst pipe. Within moments, the ceilings, walls, and floors of your home can be damaged along with expensive electrical systems. Also, the moisture from water damage can lead to mold growth, making your home unsafe. The immediate need to clean up and control as much damage as possible may delay you in the beginning, but organizing a plan for the handling of your water damage claim will be vital to your recovery.
Our team of public adjusters will work on your behalf and negotiate with your insurance company for a maximum claim recovery. As your trusted advisors, we are fluent with insurance policy terms and conditions. We will evaluate and document your property's water damage in full detail to make sure you receive the optimum amount to recover.
That's why, whether you need residential policy holder services or need a commercial insurance adjuster, you should contact Lioness Claims right away.
We are available 24/7, You can always have words with us to discuss your claim.
Why You Need A Public Adjuster?
Your insurance company may delay claim processing, minimize your payout, and even attempt to deny claims after natural disasters like tornadoes.
Lioness Claim Consultants, however, serve policyholders directly. We are not employed by any insurance agency – we work directly with our clients and serve as a liaison to insurance companies.
When you choose to work with a public insurance adjuster, you'll get a number of benefits. First, we understand how to deal with insurance companies, and can streamline the process of filing a claim. Second, we know how to document the damage to your home or business in order to get a maximum payout and make sure that you get the money that you deserve. Finally, we can help you avoid common mistakes that may result in claims denial, such as failing to document damage, or performing repairs before an insurance company examines your property. We fight for you during every step of the insurance claim process and help you get the money that you deserve.