Wind Claims Assistance | Lioness Claims Public Insurance Adjuster Services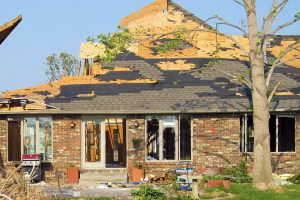 Lioness Claims has adjusted thousands of hurricanes, tornado, tropical storm and other wind damage claims over the years and have extensive experience. Our adjusting expertise includes condominium losses, condo complexes, commercial losses, and residential losses. With our adjusting experience, our knowledge of insurance policies, and our knowledge of state statutes and codes, we are second to none when it comes to adjusting large loss or catastrophic events.
How your wind damage claim is handled can make a big difference to your restoration project. If you need roof replacement, for instance, you will need the finances right away. We can help you collect on insurance claims to cover this expense. It's not always easy to get insurance companies to pay out on storm damage claims – that's why we are here for you.
Lioness Claims is here to assist you with precise, prompt, and consistent natural disaster and wind damage claims adjusting and consulting. We understand how distressing it is to lose personal property to wind perils, but filing a claim must be a priority so you can get back on track.
Why You Need A Public Adjuster?
Your insurance company may delay claim processing, minimize your payout, and even attempt to deny claims after natural disasters like tornadoes.
Lioness Claim Consultants, however, serve policyholders directly. We are not employed by any insurance agency – we work directly with our clients and serve as a liaison to insurance companies.
When you choose to work with a public insurance adjuster, you'll get a number of benefits. First, we understand how to deal with insurance companies, and can streamline the process of filing a claim. Second, we know how to document the damage to your home or business in order to get a maximum payout and make sure that you get the money that you deserve. Finally, we can help you avoid common mistakes that may result in claims denial, such as failing to document damage, or performing repairs before an insurance company examines your property. We fight for you during every step of the insurance claim process and help you get the money that you deserve.