Helping Commercial and Residential policy-holders expedite and maximize their claim's settlement!

Maximize your settlement
On average a good public adjuster can get over 300% more on a claim than the original settlement made by the insurance carrier.  Lioness Claims, LLC has experience with many desk adjusters personally and we do not allow adjusters to push us around.  Our owner is IICRC Certified in water mitigation and will go toe-to-toe with any adjuster, mitigation company, or contractor.  We will never stop advocating for you until you are satisfied, and your home or business is returned to pre-loss condition.

They work for you
A public insurance adjuster usually does not get paid until a loss settlement is agreed upon and the insurance company mails a check.   Lioness Claims, LLC works on a contingency basis, which means we do not get paid unless you do.  If you do not get a payout, you owe Lioness Claims, LLC nothing.  Even if we work a year on a claim for you and can never get anywhere with the insurance company and/or adjuster, our motto is "NO RECOVERY, NO FEE" and will continue to be.   However, it is in the best interest of our clients and ourselves to always get the maximum payout possible.

They take over the claim!
When an insurance loss happens, it can be devastating and stressful.  Lioness Claims, LLC will help you through the process by handling everything on the insurance side.  When you hire Lioness Claims, LLC, it is similar to hiring a lawyer.  Even though we do not, and cannot, practice law, the insurance carrier, their adjuster, any independent adjuster involved, and even mitigation and construction companies now will HAVE to deal with us, and us alone.  This makes for streamlining the claim and it only channels through our assigned adjuster.  We can help explain payment delays to mitigation and construction companies as many of these claims do not close quickly, especially when a public insurance adjuster is involved, because we advocate for you and don't let the insurance company push you around just so you will settle for what they want to pay.
A water loss can be more complicated than other claims.  Our owner is IICRC certified in water mitigation and will go toe-to-toe with anyone regarding the water damage process and coverage.

When you experience a break-in, it can be extremely scary.  Many vandalism and theft claims happen actually during the claim reconstruction process while the home is vacant.  Vagrants will break-in and take over.
You have experienced an insurance loss at your home or business, now what do you do?  Whether it be fire, water, vandalism or theft, Lioness Claims, LLC can help you ASAP.  Lioness Claims, LLC provides public adjusting services for clients in Arizona and Las Vegas, Nevada.  We are your relentless advocate against the big insurance carriers, whose job is to deny your claim, whether it should be covered or not.  Our job is to prove to them that coverage exists in your homeowners or businessowners policy, expose them, and have them payout 100% of what you are owed, based on your policy.  The insurance companies have many resources at their disposal and their adjusters are instructed to minimize their losses.  After all, they are huge "for profit" organizations.   Just because you have been paying your premiums on time for 30 years, that is not really their concern.  Insurance carriers and their management have trained their employees and adjusters to protect the insurance company's interests at all costs.  We have years of experience dealing directly with the insurance carriers.  Most local adjusters know who we are in the and Las Vegas areas.   We have made quite a name for ourselves as the premier Las Vegas public adjuster.  Now we have set our eyes on to become the number one Arizona claims adjuster as well.  Lioness Claims, LLC is a member of the national organization NAPIA (National Organization of Public Insurance Adjusters) who vet public adjusters and advocate on our behalf.   Lioness Claims, LLC wants to form an alliance with you to fight the selfish insurance carriers.
Lioness Claims, LLC always evaluates your claim and your policy for free including an on-site inspection of the loss.   We will always be up-front and honest with you.   Sometimes, you may not even need to hire us, but we can tell you what to say to your adjuster to help the claim move along more quickly.  Remember, there is never any up-front cost.
So, whether you have been affected by fire, water, theft, wind/hail, or vandalism, Lioness Claims, LLC has the experience and tenacity to get you your maximum payout.  After all, you do pay insurance premiums for a reason.
So call us today and let's discuss your claim and get it headed down the right path.   We are only here for you!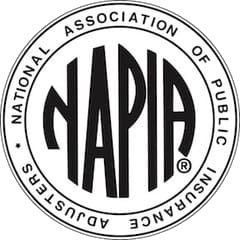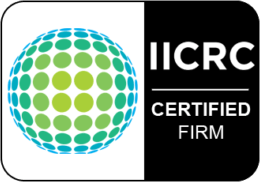 I own a condominium in Henderson NV and received water damage from another unit. My property was severely damaged and though I filed a claim promptly with the insurance companies and HOA, months went by with no cooperation regarding my claim. After months of zero cooperation and no response, I contacted an attorney who referred me to Peggy Martin, a Public Adjuster specializing in insurance law and claims.
How I wish I had found Peggy sooner, she immediately got the ball started rolling and within a short period of time I received a check for approximately 90% of the estimated damages. But she wasn't satisfied with this and continued pushing until I received full payment for damages.
I truly believe I would still be in limbo if it were not for her. It really makes a difference who represents you. She kept me in the loop with all correspondence, was well versed with insurance law and policies and did not let up on them until my claim was 100% paid in full.
I would highly recommend Peggy Martin to anyone who is having issues with their insurance company. It is so important to have someone in your court fighting for you who knows and understands insurance and the process. It is amazing how these companies and associations who are in the business have such little understanding of insurance law or how claims are handled.
My name is Steven Lai, owner /operator of a professional water and mold remediation company. On many occasions, my clients also need the services of a Public Adjuster and I found none as professional as Peggy Martin.
Without hesitation, I strongly endorse Ms. Martin as a Public Adjuster. For years I have found her professionalism and attention to detail to be very valuable for my clients and my business. Her experience in the field and extensive knowledge of construction and the insurance industry have saved my residential and commercial clients many thousands of dollars and time. Her well established relationships with vendors and insurance companies help expedite insurance claims to a successful resolution.
Peggy Martin is tenaciously persistent, and is dedicated to making sure my clients always receive an extremely thorough claim that is processed quickly, professionally, and efficiently.
I strongly endorse Peggy Martin.
Peggy has helped facilitate multiple claims for us and got us paid quickly and helped us tremendously with our claims issues with carriers.
Great experience with Peggy at Lioness Claims. She answers my call at 11pm if need be. She explains everything to me as many times as I need it. I am an old lady who is all alone and Peggy made this disaster actually bearable. Thank you, hun!
Ive been fortunate to have worked with Peggy on multiple large/small loss claims. Every time she has been an absolute gem to work with. Im grateful for someone in the industry with the knowledge she possesses. Peggy is sure to make the stressful situation of a loss into a delightful one. 5 stars all the way!
I have worked with this company on many claims. Very thorough and accurate. Great customer service.
I have worked with Peggy for a couple of years now. I have never met a better adjuster. She is organized, communicative, and truly cares about her job. She helped my business succeed. No one cares about the client more than Peggy. Lioness Claims is an excellent choice to help with any insurance issue. Highly recommended. You can contact me for reference anytime. – Chuck Keller, Acme Claims Las Vegas.
Peggy is amazing! Knowledgable and thorough. Made a very difficult process so much easier. Would definitely recommend!
Peggy got me a large payout for my claim. Recommend to let her look at your policy. They helped me a lot.
Promises were made and promises were kept. Payout was BIG!!!! Honorable, legitimate, company doing God's work.
I strongly recommend that you retain the services of Lioness Claims as your public adjuster. The sooner you do so, the more time you will have to concentrate on restoring the damage to your property instead of arguing with your insurance company, you can count on their professionalism, integrity, technical expertise and the best customer service.
Smart choice to use a PA. RECOMMENDED 100%
Working with Bryan and Peggy cant be better! they are great people, i am their website developer, they are amazing couple, paying in time and being honest! i wish you the best ! 5 stars aint enough!
Lioness Claims got me $150,000 more for my claim than Travelers originally offered. Peggy is a freaking miracle worker. She is professional and communicative. I would highly recommend letting them take a look at any claim you may have. A+ company.
Quality company. Peggy is very knowledgeable in Xactimate and insurance procedures. I would suggest contacting her for any insurance questions.
Very pleased with the experience so far with Lioness Claims. I always get my questions answered fast. Peggy knows insurance and there is no one I would rather have on my side. Hire Lioness Claims for any insurance issues! Thanks Peggy! – Richard
Peggy is very easy to deal with and is knowledgeable at her job.
I"m working with Peggy she does amazing job !
I work for Gillware Data Recovery, Bryan and Peggy are amazing people to work with. They are a pleasure to do business with and they even sent my office lunch. Very genuine people. Thank you for being so easy to work with!!
Am so happy to give my case claim to Mrs. Peggy Martin. She is fantastic and very professional. She did the job for me that make me very satisfy. I thank her for hard work and beautiful job she did for me.
I have worked with Peggy Martin with Lioness Claims on many occasions.   She is very helpful to us by making sure the insurance company pays us.  I own Greenway Industries in Las Vegas and I trust Lioness to make sure all people do their jobs correctly.  I recommend her every day to homeowners and business owners.   You can contact me for a referral for Peggy.
I just love Peggy from Lioness.  I am a single older woman that insurance tried to take advantage of.  My son told me to hire a public adjuster and I found Lioness Claims on the internet.  Peggy got me $60,000 above my original insurance offer.  Peggy was kind and walked me through the process all the way until the end.  If you have an insurance claim I would definitely recommend her if you want more money and you home fixed correctly.  We still keep in touch to this day, over a year later.  She is truly a good person.
I'm very thankful for Lioness Claims, who helped me negotiate with my insurance company following my tenant's death in one of my rental properties. I hired Lioness Claims after trying to deal with the insurance company directly, unsuccessfully. Peggy Martin was very easy to deal and communicate with. The claim compensation arrived quickly. I highly recommend Lioness Claims for an easy and smooth process with your insurance claim.