ABOUT US
Lioness Claims, LLC provides public adjusting services for a variety of clients around the southwest United States. Our background, experience, and knowledge, allows us to manage large projects for our clients, as well as handling any day-to-day needs.  We focus on excellent customer service, providing a quality claims product and investigations completed in a timely manner, while maintaining competitive pricing.  Available 24 hours a day and 7 days a week, we are prepared and ready to assist during your time of need.
Our adjusters have years of experience in dealing with insurance companies and taking care of property owners across multiple states. We understand that insurance companies work for their own interests, which means they always work to minimize what they pay property owners. Lioness Claims, LLC public adjusters work for your interests, and your interests only, taking care of you by advocating for you and fighting to ensure you receive every benefit, resource, and settlement dollar that you deserve, bringing you back to pre-loss condition.
The business began in Las Vegas, Nevada in 2016 and we have slowly expanded to new areas across the US that we believe need an honest public adjusting firm.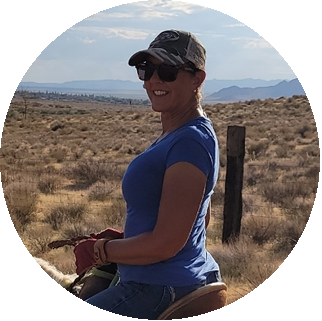 Peggy Martin
The owner of Lioness Claims, LLC. She opened Lioness Claims in 2018. After being an independent adjuster for over 3 years, Peggy saw a need in the Las Vegas area to have an advocate for homeowners and business owners. Her time as an independent adjuster was spent writing estimates and reports to appease insurance carriers. In most instances, the insured was not being taken care of and the insurance carriers were not paying the insured enough to fully make the repairs and indemnify them, so she decided to no longer be part of the problem, but instead be part of the solution. Peggy has experience in the legal field as a Paralegal for 15 years as well as being a corporate bank executive for 12 years (dealing with a variety of insurance in both fields), which has given her a unique perspective to public adjusting. Peggy has lived in many states including Georgia, Arkansas, Hawaii, Florida, and now Nevada. She and her husband moved to Las Vegas in 2016 from Panama City, FL. Peggy is committed to helping the insured fight the insurance company and strives to achieve the best customer service possible for her clients, making herself available 24/7 for the client. In her down time, she enjoys relaxing with family, gardening as well as riding her horses. Peggy enjoys shooting at the range and 4×4 off-roading as well.
At Lioness Claims LLC, we believe you pay insurance premiums for a reason and that's to be taken care of when you suffer a loss.  When you have a devastating event happen at your home, you need your insurance carrier to step-up and handle all repairs and living expenses without issue.  Sadly, this is rarely the case.   We believe in holding insurance carriers accountable and forcing them to pay EXACTLY what is owed.   Our clients always come first, and we are always available to you 24/7 by phone.  Tenacity and continued education are two important factors that allow us to be so successful in our claims management.
Locations:
Las Vegas, Nevada
Phoenix, Arizona
Sherman Oaks, California
St. George, Utah
Orlando, Florida